Here are recordings of the Medicine-Buddha-Praxis with Chimed Rigdzin Rinpoche and Jomo Gudrun in Frankfurt/Main, 1994: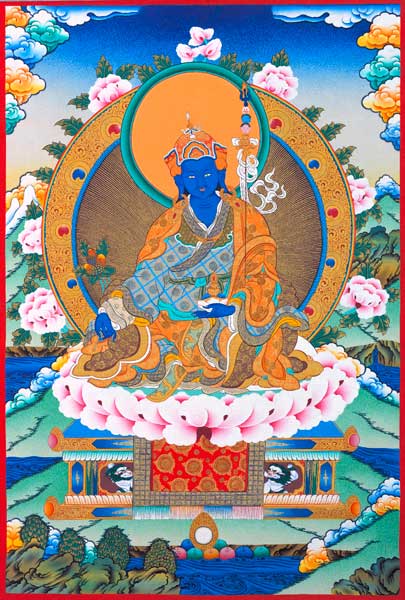 Recorded by unknown 1994, Germany
Recording made available for learning and practising along this sadhana.
© 2020 edition khordong, unauthorised selling or copying is forbidden.
Jomo Gudrun wrote about this practice:
I thought I would share some teachings on Ugen Menla (Padmasambhava in the form of the Medicine Buddha) that I received from Chhimed Rigdzin Rinpoche with you.
Please believe that your prayers and meditation actually will benefit the sick persons. These practices are very powerful!
If you have the practice text for Ugen Menla, just follow the visualisations in the text and do the mantra as described in the practice.
Being familiar with the visualisation you can also do a very short version by just reciting some 7-lines prayers and then the SEM CHEN GYU LUE … from the Leudunma before you then recite the mantra.
Rinpoche told me I could do 3 different types of visualisation while healing.
1. Visualize yourself as Ugen Menla and think that from your hand that is holding the myrobalan plant, nectar is flowing to the sick person while you recite the mantra.
2. Visualize Ugen Menla in the hand with which you are healing and think that the nectar is flowing from the Ugen Menla in your hand to the sick person.
3. Visualize Ugen Menla on top of the sick person's head and think that the nectar is flowing into that person. This you can do also if you are not with the sick person.
While you are healing don't think that you are "doing" it, simply trust, that Ugen Menla will take care of the sick person. Combine it with prayers to Ugen Menla or your Rinpoche to cure the sick person.
If you are doing the Small Rigdzin you could insert the practice after the MA CHOE TROE DRAL …
If you have further questions please ask. Much love, Jomo Gudrun